#1 Doctor & Pediatrician Recommended
After 5 years with school aged children, we finally had our first bout with lice. Let's be Pals made the experience manageable and stress free. Julie, the founder, and her team were amazing. Let's be P.A.L.S demystifies lice and its eradication with calmness, practicality, and knowledgeable information. From the calm way Julie answers the phone, to the timely visit to our house, her thorough checks and sensible treatment plan, I knew we were in good hands. Julie and the Let's be Pals lice treatment service, enabled our whole family to get back to school, work, and our usual routine by the next morning. Did I mention the treatment product is non toxic? Thank you, Julie for your expert service.
OUR SERVICES
NEW Fairy Hair Services Available
$10 OFF Fairy Hairy
$10 OFF Fairy Hairy
Ditch The Itch & Get Relief From Head Lice Today!
Does Any of This Sound Familiar?
Head lice are back again and again every 2 or 3 weeks

Harsh head lice treatments causing tears and tantrums

Strong chemicals have damaged your child's hair and skin

You are wasting hours cleaning the house and washing linens

You are getting unhelpful, unsympathetic advice that isn't working

Other parents are blaming you for their children's head lice problems

Other children keep giving head lice back to your children
We know how you feel and want you to know Lice Treatment is possible and we'll teach you how. Call in the lice experts and get your sanity back!
We can help with Head Lice, call us now or schedule your appointment today. A friendly lice technician will arrive at your house or meet you at our lice salon shortly to help you through this "lice thing" and give you peace of mind today. We are Registered Nurse staffed and offer house call or salon appointments.

Decades of Experience Treating Lice
1000's of Families Served in Hampton Roads
HOW IT WORKS
When you use our services getting rid of lice is easy, convenient and headache free. You call, we arrive at your home or meet you in our shop almost always same day service. You choose the plan that works for you.
SCHEDULE
AN APPOINTMENT
Our staff is standing by to make your appointment. Call us today for same day service.
SELECT ONE OF OUR
CONVENIENT SERVICES
We perform treatments and removal at our salon or in the comfort of your own home.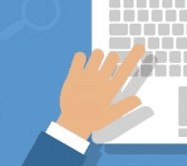 COME TO US OR
HAVE US COME TO YOU
View our service location & make an appointment online.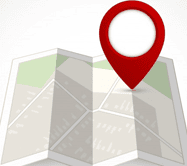 LICE FREE
OH YEAH!
Join our family of happy clients Read more testimonials here. Check out our Membership plans!
You guys are seriously amazing. When you have something like lice hit your house you go into panic mode..when we called and talked to Julie she put all our anxiety to rest. Very thorough, very comforting scalp treatments. My kids are 5 and 7 and they felt right at home here. Although we pray we never have to deal with the big L again we would gladly come back. You guys have given us peace of mind and clean happy heads! Recommending to all the moms and dads I know
…I highly recommend Lets Be P.A.L.S. because it is obvious they are sincerely invested in coming alongside families to help with lice!

T H A N K Y O U Julie for spending so much time with me today! I feel so much better and will be coming in for a visit this afternoon!
From start to finish, this company was amazing! The most friendly and professional group of people which is much needed when you are stressed over something like lice. Will highly recommend to anyone in need of these types of services.
I can't say enough wonderful things about Let's Be P.A.L.S. From the moment I spoke to the owner I knew this would be the best place for my family. She was so calm, caring and informative from the beginning. I felt completely comfortable and confident that she would take excellent care of us and rid us of our problem. The moment we walked in the door we felt relief. The salon is beautiful and smells amazing. The care she takes when treating your hair is phenomenal. Love love love this place and if this ever happens to us again (we pray not) we would absolutely come back. I highly recommend Let's Be PALS!!!!
RECENT BLOG
Julie B
Dealing with Dubious Claims: The "Lice Scam" that Wasn't In the world of lice treatment, we've seen it [...]
Julie B
Unveiling the Buzz about Ivermectin: Tackling Head Lice with Professional Lice Combing Services The battle against head lice [...]
Julie B
The Ultimate Guide to Finding Reliable Lice Removal Services in Virginia Beach Are you tired of dealing with [...]
Is this you right now?
Stop doing laundry
Stop treating with ineffective products & spending hours nit picking into the wee hours of the morning only to start all over again the next day. Call in the professionals and save time, money & your sanity!
Help is a Call or Click Away
Have OTC lice treatment products let you down? Are you feeling overwhelmed & tired of this "lice" thing?
Call Let's Be P.A.L.S. (Pros Against Lice Service), your affordable lice treatment company now & win the battle against head lice.  Same Day Service in most cases. Night & Weekend appointments available.
Yes, do it BEFORE you throw out your mattress, miss another day of work or wash one more load of laundry give our Virginia Beach nit pickers a call. We've helped hundreds of Virginia Beach, Chesapeake, Norfolk & Hampton Roads families and we can help you too!
The average person will suffer from head lice for 3-6 months! Spending countless hours and dollars trying to get rid of the lice infestation. If you've visited the doctor, used multiple OTC pesticide treatments, high priced gadgets, beauty salon head lice treatment shampoos, "cure alls" purchased on the internet, home remedies recommended by friends, discarded your hair products (several times over), back to the doctor for prescription strength pesticide treatments, not to mention the countless loads of laundry and the relentless cleaning. We know. You're not alone. Call today for a FREE phone Consultations.
For live help 757-769-8639 or 1-833-725-7257 (PALS) for PALS Information Hotline
Need more factual information on Lice?
Visit our FAQ's or the CDC Lice – Head Lice Treatment